As our client, you will have a team of highly qualified professional to provide you with coverage that you, your family, or your business need. Building a long-lasting relationship with our clients is our number one priority.

Darren Vermost
President, MBA, CSWC, PWCA, CISR
Darren has been in the insurance industry since 1990 taking over Vermost Insurance Agency from his dad in 2006. Insurance practically "runs" in Darren's veins, as he is a second-generation insurance "guy", following in his father's footsteps.
Darren is active in the community, having served on the board of the local Independent Agents Association. He spent nine years on the Safety Harbor Planning and Zoning Board, and currently serves as Vice Chair of the Safety Harbor Code Enforcement Board. He is a very active volunteer in his church as the Liturgy Director. In addition, he volunteers in many capacities for his daughter's schools including Chairperson of the School Advisory Board.
When he is not working or volunteering, he isn't really relaxing either. You might find him on a tennis court or golf course – or watching one of his daughters' sports practices. Other times, you'll find him devouring smoked ribs at his favorite "rib joint." Darren knows just where to find great ribs all over Florida, but is always looking for a new spot to try. Email Darren and recommend your favorite place. He'd LOVE it!
Darren has his BA from the University of Iowa.
(GO Hawkeyes!)
He earned his MBA degree from the University of South Florida.
(GO BULLS!)
Mary Rivera
Office Manager
Mary was born and raised in Reading, PA. She's a mother to two sons and a Glamma of two glam babies in Pennsylvania. She moved to Florida in 2016 for the beach, which she calls her happy place. Her favorite activities include walking the beach and swimming. Mary enjoys being active, taking spin classes, and wanting to be the healthiest version of herself that she can be.
Mary has a dual B. A degree in Business Administration & Management, and Banking & Finance. She also has a master's degree in Public Administration.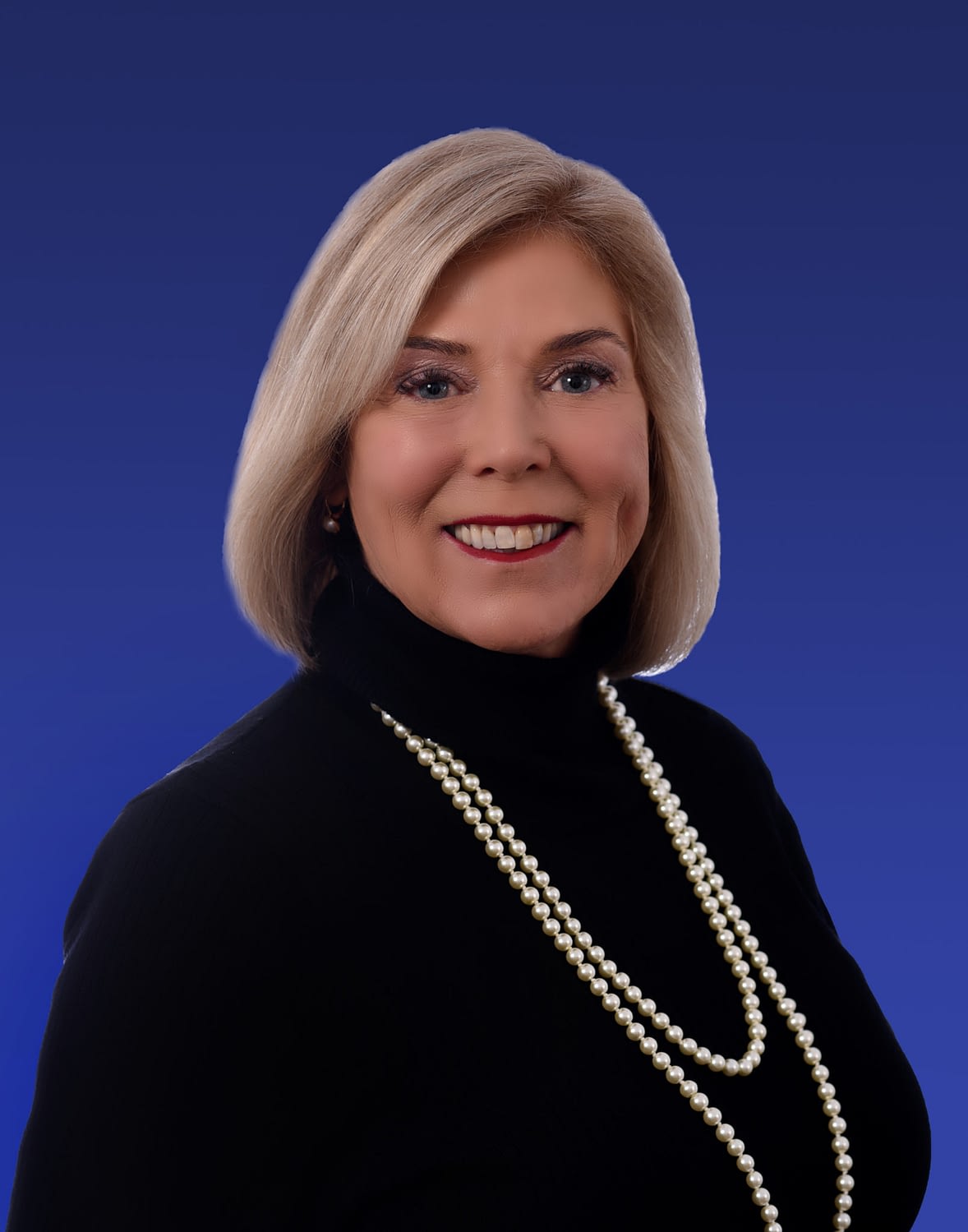 Maryanne O'Brien
Commercial Lines Account Executive
Maryanne has been in the insurance industry since 1982 where she started as a Commercial Lines file clerk for a major insurance company. She has continued to work her way up through several positions in the Commercial Lines department to obtain a well-rounded knowledge of the field.
Joining the Vermost team in 2013, she takes great pride in her work and customer-based relationships. She feels strongly about the ethical principles that guide the agency.
Born and raised in New York, Maryanne moved to Florida in 2004. She enjoys spending time with her 3 sons, soon-to-be daughters-in-law, and siblings. Going to the movies, boating and dining out are just a few of the things she enjoys.
Dawn Evans
Service Assistant
Dawn has worked in customer service for over 22 years before coming to Vermost Insurance. Over her five years with Vermost, she has developed positive relationships with clients and coworkers who come to trust her counsel and value her knowledge. Dawn loves what Vermost Insurance stands for and is proud to be part of the team. Her favorite part of working at Vermost is the atmosphere and keeping all the client (files) information up to date and accurate.
Dawn was born and raised in Clearwater, Florida. She loves the outdoors when temperatures are not too bad. She enjoys spending quality time with her family, doing things together, including outings with her girls. Dawn loves to plan and decorate for events and enjoys baking too! She likes the Tampa Bay (Devil) Rays and is a big fan of the Tampa Bay Lightning and Buccaneers.
Lesley Brown
Director of First Impressions
Lesley has worked in Customer service for over ten years before coming to work for Vermost in 2020.
She was born and raised on Long Island, New York, and enjoys visiting there as often as possible. When not at work, Lesley enjoys traveling, going deep-sea fishing, and spending time with her two Australian Shepherds.
John O'Brien
Personal Protection Agent, CMSR, CISR
John has been a Floridian since he was a kid, but he may (on occasion) admit that he was born and raised in upstate NY. John's family is now in its third generation of insurance professionals, with his career starting in 1994.
Music is the center of John's universe. Whether supporting his kids' musical journey, collecting records, or playing in a rock band, it is his passion. In his free time, you can find him involved at church, school, or cruising North Pinellas on a Harley-Davidson with his wife.
Joining the Vermost team back in 2009, he has developed great, long-term relationships with his clients and is humbled by the thought that clients come to trust his counsel and value proper protection. John loves what Vermost Insurance stands for, integrity, honesty, and genuine concern for our clients. "We do the right thing because it's the right thing to do!"
Karla Voight
Personal Lines Account Manager, CISR
Karla grew up just outside Detroit, Michigan in a family-run sheet metal business. The majority of her career has been working in sales with steel and steel products for commercial construction. In 2004, having had enough of the cold, she moved down to Florida, trading the icy snow for warm sand. This move also brought a career change over to insurance where Karla started working at Vermost. She loves that Vermost stands for its strong moral values, treating clients with honesty and pride in writing coverage correctly.
Outside of work, Karla's other profession is a 'professional cat cushion' according to her cat Cheney, who demands her company. Karla loves cooking and spending a Saturday afternoon watching Godzilla or sci-fi disaster movies in her free time.
Sara Borgeson
Personal Lines Service Assistant
Sara moved to Florida as a child from a small town in Connecticut hardly anyone has heard of called Brooklyn. She worked in customer service for over six years before coming to Vermost Insurance in 2013 and starting her insurance career. Her favorite part about working here at Vermost is keeping all the client files and information up to date and accurate.
When not working, Sara enjoys reading (while cuddling her cats), watching Marvel movies (while cuddling her cats), attending San Diego Comic-Con yearly (while missing her cats), and participating in GISH, an annual scavenger hunt that helps raise funds for various charities.
Christine Earle
Personal Lines Account Manager
Christine was born and raised in a small town near Salem, Massachusetts. She and her husband moved to New Hampshire with their family for 12 years before moving to Florida in 2016. She started her career in the insurance industry at Liberty Mutual in 1988 as a Switchboard operator before becoming an agent. A career she's held for the past 24 years.
Christine and her husband have two kids and a grandson she adores. She loves various craft projects, traveling, and spending time with family. She truly enjoys getting to know and helping her customers understand the products they need to protect their assets and their lives.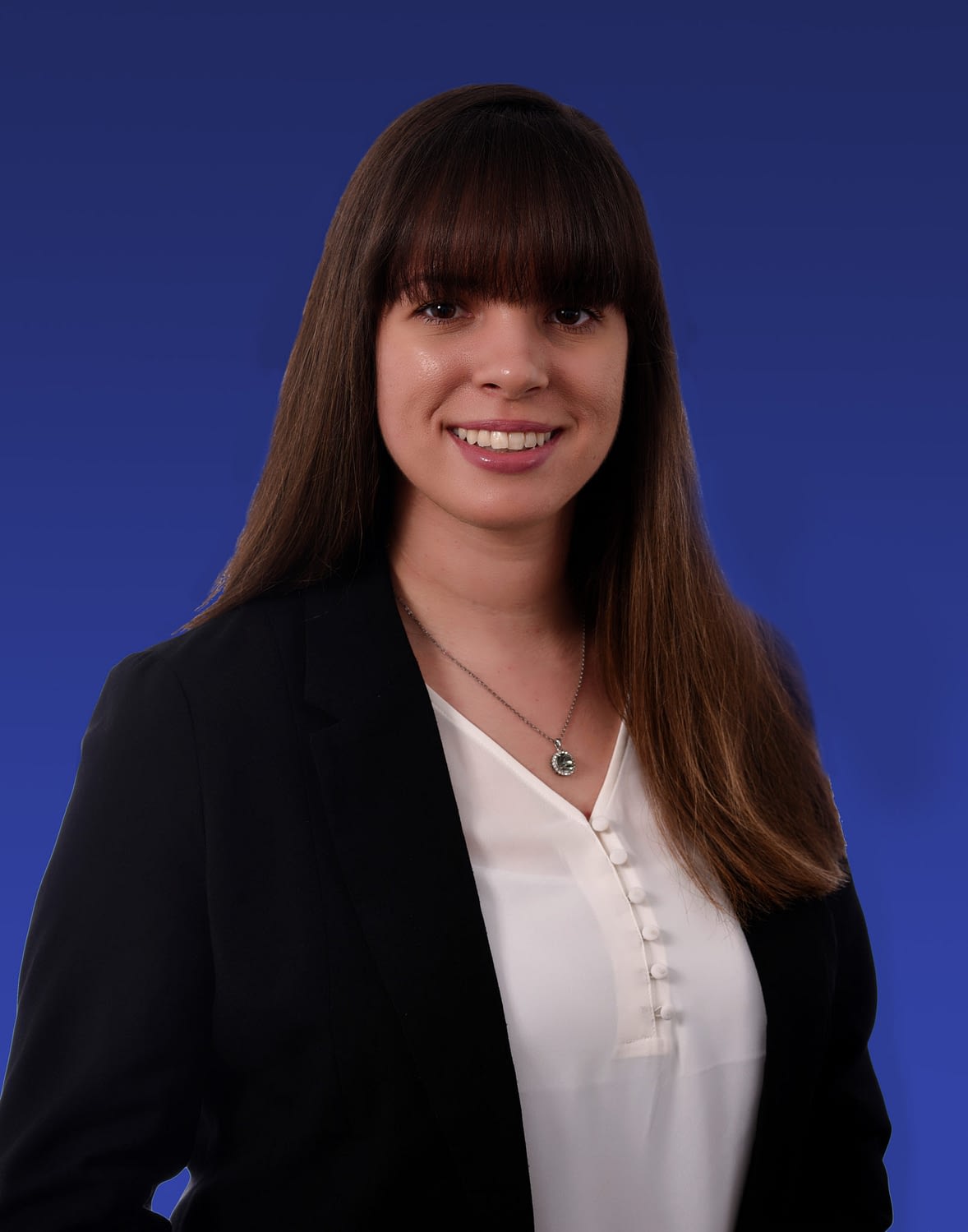 Brittany Rossow
Videographer & Marketing Assistant
Brittany is a true-born Floridian, having grown up in the Pinellas area. Though she is new to the insurance world, her passion for storytelling goes back to her childhood, participating in dance, ice skating, and theater. Wanting to pursue her creative side further, Brittany attended USF School of Mass Communication's where she earned her bachelor's degree in Broadcast News.
Switching from on-screen to behind the camera, she has been fortunate enough to learn from some of the best creative minds in the business. Working for the Tampa Bay Buccaneers as a production intern in the offseason of 2019, Brittany has developed her skills in camera work and editing while growing her passion for creating original video content.
She is proud to work at Vermost Insurance, bringing her video skills to the agency and learning about the marketing side of the business too!
When not working, Brittany enjoys keeping up with the Tampa Bay Lightning, Bucs, and Rays! Or you can usually find her listening to the latest Broadway cast album (proud theater nerd), or spending time with her friends and family.